Education
About Me
I am currently an Alexander von Humboldt Research Fellow at the Helmholtz-Centre for Environmental Research (UFZ). I have a B.Sc. degree in Physics by the University of Murcia, an M.Sc. degree in Earth Sciences by St. Francis Xavier University, and a Ph.D. degree in Environmental Science by Memorial University of Newfoundland.
During my M.Sc. and Ph.D. studies, I have been investigating the distribution of the energy gained by the Earth system due to the energy imbalance at the top of the atmosphere caused by anthropogenic emissions of greenhouse gases. That is, my research focuses on the proportion of energy allocated in the ocean, the continental subsurface, the cryosphere and the atmosphere. Particularly, I have evaluated long-term global climate simulations agains observations of heat storage within the different components of the climate system. Additionally, I have performed long-term reconstructions of ground surface temperature and ground heat flux histories from borehole temperature profiles, providing an update of the estimates of global continental heat storage based on observations.
My current research project consists in exploring the possibilities offered by remote sensing data to estimate ground surface fluxes. Remote sensing observations from satellite instruments provide near global coverage of the land surface at high spatial and temporal resolutions, potentially complementing the information provided by micrometeorological observatories and estimates from subsurface temperature profiles. The planned research will greatly expand our understanding about one of the terms of the surface energy balance, which will help to analyze the evolution of important phenomena occurring near the land surface, such as extreme temperature events, soil respiration, or permafrost stability.
As result of my research, I have gained skills in managing large amounts of data. I have experience analyzing large ensembles of PMIP3/CMIP5 simulations, as well as performing and managing inversions from the global borehole database. I have also developed and employed spatiotemporal data analysis techniques.
I have been teaching assistant for the courses Quantitative Methods in Earth Sciences, Geophysics and Global Change & Climate System. I have co-developed and co-imparted laboratories for the courses Global Change & Climate System and Geophysics, and I co-directed the honor's thesis titled Predicted changes in high temperature events over North America within CORDEX simulations by N. Wright. I imparted the course Understanding Climate Change at St Francis Xavier University in 2020.
Research Interests
Climate Change

Earth's Energy Imbalance

Earth's Heat Inventory

Surface Energy Fluxes

CGCM Simulations

Borehole Climatology

Atmosphere-Land Interactions

Climate Change Impacts

Remote Sensing
This website has been edited with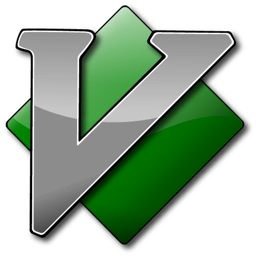 and
Last modification: May, 2022

This work by Francisco José Cuesta Valero is licensed under a Creative Commons Attribution-NonCommercial-NoDerivatives 4.0 International License.